What's the latest?
Homebuyers are prepared to pay a £30,000 premium for the lifestyle benefits that come from living in a market town.
The typical home in an English market town costs £280,690, an average of £30,788 or 12% more than properties in neighbouring towns, according to mortgage lender Lloyds.
House prices in these towns have jumped by 21% during the past five years, with homes in Beaconsfield in Buckinghamshire, England's most expensive market town, now commanding seven-figure price tags.
Andrew Mason, mortgages product director at Lloyds, said: "Understandably, homebuyers continue to be attracted to the charm and high quality of life offered by market towns and are typically happy to pay extra to live there."
10 most expensive market towns 2017
Market town
County
Region
Average house price 2017 (£)*
Beaconsfield
Buckinghamshire
South East
1,049,659
Henley-on-Thames
Oxfordshire
South East
831,452
Alfresford
Hampshire
South East
541,529
Cranbrook
Kent
South East
490,566
Petersfield
Hampshire
South East
484,524
Thame
Oxfordshire
South East
476,365
Lewes
Sussex
South East
463,836
Hertford
Hertfordshire
South East
452,843
Marlborough
Wiltshire
South West
441,623
Saffron Walden
Essex
South East
441,583
Why is this happening?
Market towns typically combine rural charm with a certain level of amenities, such as shops, restaurants and transport links.
Unsurprisingly, this combination of factors makes them attractive places to live, increasing demand and driving up prices.
Meanwhile, because of their historic nature, there are generally not many new-build developments in or close to market towns, meaning the supply of properties remains limited.
At the same time, a number of market towns in the south east are within commutable distance of London, making them particularly appealing to people who work in the capital but do not want to live there.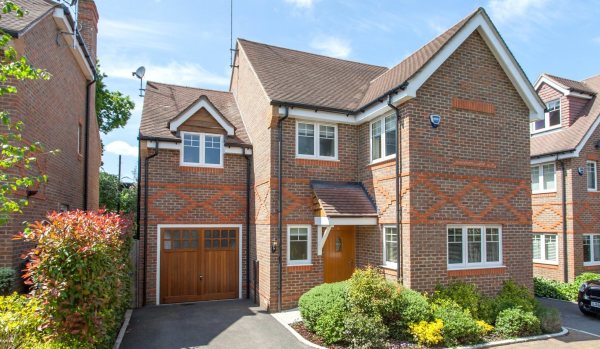 This modern four-bedroom detached home in Beaconsfield is on the market for £875,000, and forms part of a development of just five properties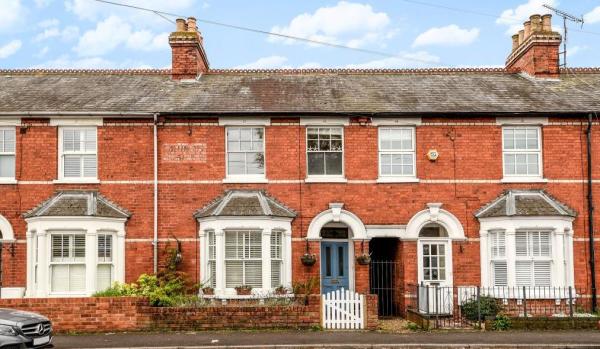 For £625,000 on Zoopla, this four-bedroom terraced house in Henley-on-Thames is a period property with feature fireplaces
Who does it affect?
The popularity of market towns means properties in these areas are increasingly priced beyond the reach of many people.
This is because the typical home in one of the towns now costs 7.9 times average gross earnings for a fulltime worker in England.
But houses in some market towns are significantly more expensive than others.
Beaconsfield is the priciest market town, with average homes costing just over £1m, followed by Henley-on-Thames, in Oxfordshire, at £831,452 and Alfresford, in Hampshire, at £541,529.
Market towns with highest house price increases 2012 – 2017
Market town
County
Average house price 2012* £
Average house price 2017* £
% Change 2012 - 2017
Henley on Thames
Oxfordshire
542,605
831,452
53%
Thame
Oxfordshire
311,782
476,365
53%
Ampthill
Bedfordshire
244,437
360,798
48%
Hitchin
Hertfordshire
271,343
392,276
45%
Daventry
Northamptonshire
184,010
264,084
44%
Diss
Norfolk
201,658
289,382
44%
Yateley
Hampshire
271,980
387,671
43%
Sandwich
Kent
223,037
317,653
42%
Hertford
Hertfordshire
318,524
452,843
42%
Cromer
Norfolk
172,061
244,345
42%
All market towns in England
232,117
280,690
21%
Sounds interesting. What's the background?
Beaconsfield is not only England's most expensive market town, but it also commands the highest premium on the cost of homes compared with the rest of the county at 161%.
Wetherby, in West Yorkshire, has the second highest premium at 110%, followed by Henley-on-Thames at 108%.
There is a significant north-south divide in the cost of homes in market towns, with the 10 most expensive places all in the south east, while the 10 cheapest are in northern regions.
Ferryhill, in Durham, provides the best value for people who want to live in a market town, with homes there costing an average of just £78,184.
Properties in Crook, also in Durham, and Immingham, in Lincolnshire, cost an average of less than £116,000, while homes in Stanhope and Saltburn, both in Durham, and Tickhill, in Derbyshire, come in at under £150,000.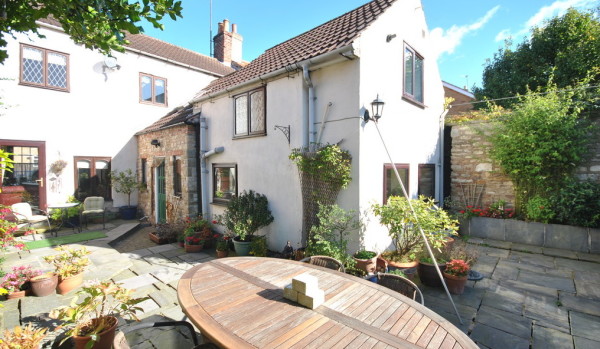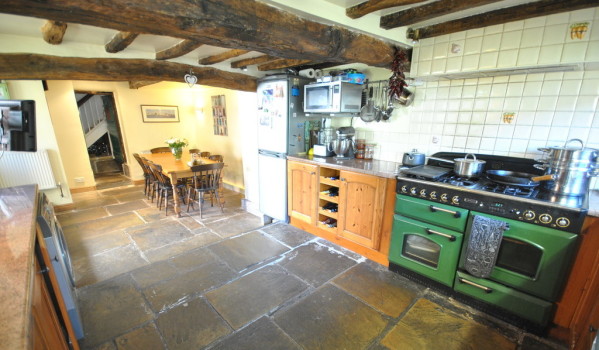 This characterful four-bedroom cottage dating back to the 1700s is available for £310,000 in the market town of Tickhill
10 most affordable market towns 2017
Market town
County
Region
Average house price 2017 (£)*
Ferryhill
Durham
North
78,184
Crook
Durham
North
115,659
Immingham
Lincolnshire
Yorkshire and the Humber
115,769
Stanhope
Durham
North
142,535
Saltburn
Durham
North
144,717
Tickhill
Derbyshire
East Midlands
147,543
Guisborough
North Yorkshire
Yorkshire and the Humber
151,309
Marsden
West Yorkshire
Yorkshire and the Humber
154,830
Boston
Lincolnshire
East Midlands
161,538
Cartmel
Cumbria
North
165,335
*Lloyds' survey tracked house price movements in 135 market towns across England, based on data from the Land Registry, for the 12 months to June 2017
Top 3 takeaways
Home-buyers will pay a £30,000 premium for the lifestyle benefits that come from living in a market town
The typical home in an English market town costs £280,690, an average of £30,788 or 12% more than properties in neighbouring towns
House prices in these towns have jumped by 21% during the past five years

Source: Zoopla